Availability:

In stock

(1)
Now take 25% off remaining stock of Taiyo by using the code SAVE25 at check-out.
Fantastic big balls of natural fiber, hand-selected by Master Ensaku Noro from the most ethical suppliers. Noro fibers are never treated with acids or harmful chemicals and are gently spun to preserve original qualities and character. Asymmetric patterns and complex colors masterfully fade from one tonal shade to the next creating gorgeous colorwork. 
With a name that means "thick sun," Taiyo has a wonderful next-to-the-skin softness and sheen. A delightful fiber mix of cotton, silk, wool, and nylon, it is comprised of two soft spun, thick-to-thin, multicolored strands. This perennial NORO classic makes great scarves, wraps, sweaters or luxurious home decorating projects.
100 grams: 219 yards.
Recommended Needle Size:
US 7 - 8  MM 4.5 - 5
Knits: 14-16 stitches over 4in
HOOK US - F5 to 7
Single crochet: 9.5-12.5 stitches per 4in
Yarn care: do not bleach, hand wash, dry flat, iron low, or dry clean petroleum solvent.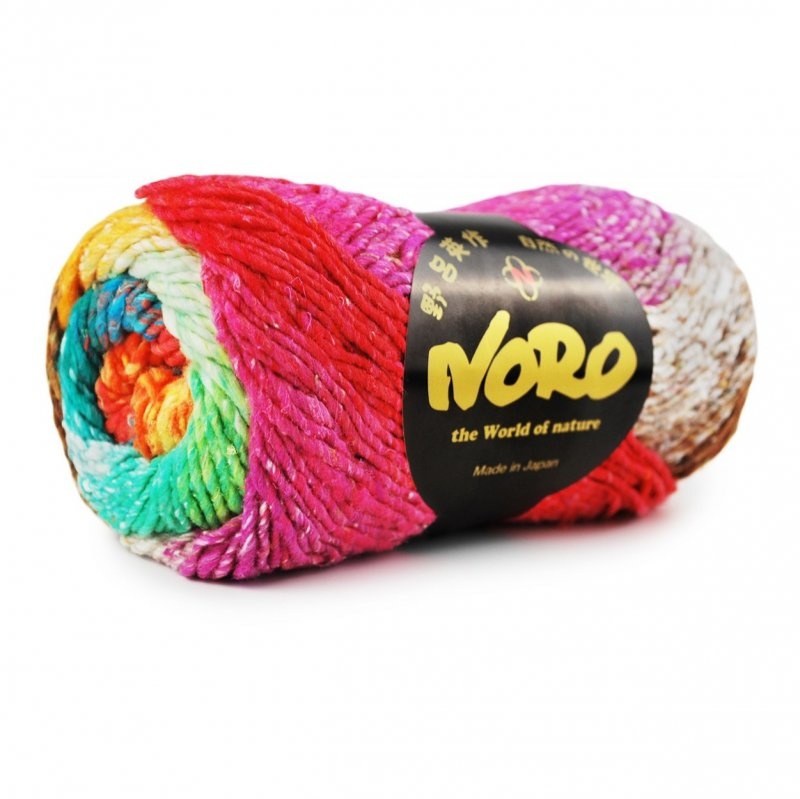 0
stars based on
0
reviews