An East Tennessee Knit-Along
Order by Friday, August 6, 2021 – 5 pm
Forget the mystery this year, we don't want to keep the great fiber artist talent in East Tennessee a secret! For our summer knit-along, designer Emily Hinds from String & Bean has teamed up with Alyssa Floyd from Unidled Hands to create this special project exclusively for The Yarn Patch. The Carnival Cowlette uses 3 unique hand-dyed yarns: Digknitty, a sparkle sock yarn, Charm, a slub yarn, and Wisdom, a tweed sock yarn. A great way to try out these yarns, the finished cowlette features a neck opening that gradually flares out for a fit that stays where you want it.
Support your local yarn store, local designer and local dyer all with the same project. Of course, you can participate from anywhere. Order early to make sure we have time to dye up your colors and ship them to you.
This will be a 4-week knit along with clues emailed each Friday starting in late August and running till mid-September. As always for knit-alongs, we will be available by phone, email or in-store to help with questions. Your purchase also gets access to our knit-along Facebook group.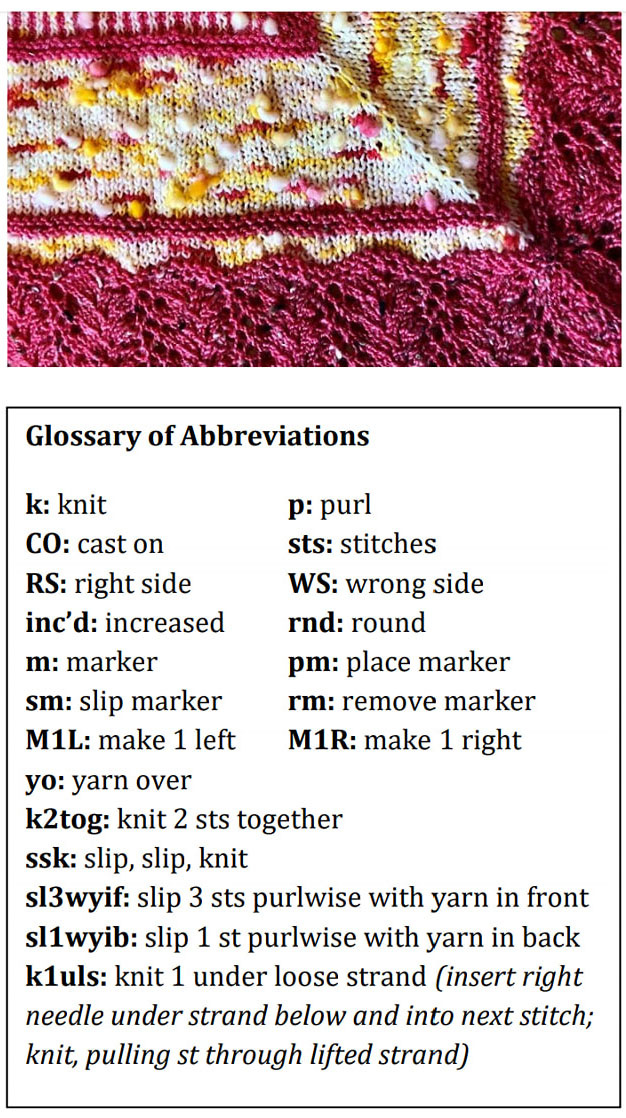 0
stars based on
0
reviews