Cumberland Fiber Works Advent Calendar
Our first-ever Cumberland Fiberworks Advent Calendar celebrates 24 days of Christmas with luxurious hand-dyed fingering weight yarn on our Twist base.
Each day you pick one envelope with a skein and one pattern envelope and you're ready to go. If you want to take a day off, pick one of the gift envelopes.
Our mystery advent calendar comes with patterns for the 18 skeins, 18 x 90-yard mini-skeins of fabulous hand-dyed yarn, and another 6 days of special gifts. The mini-skeins include 2 gradient sets of 6 colors each, and then 6 more colors. Twist is a blend of 85% superwash merino with 15% nylon blend in a high-twist that takes the dyes more deeply creating a high luminescence and a more defined look to your stitch. Truly a fantastic yarn for this special project!
The Crochet pattern calls for an F-hook. The Knit pattern calls for US 8 straights or circular (16" or longer). 
The Crochet pattern stitches are Chain, Single crochet, Half double crochet, and Double crochet. The Knit pattern stitches are Knit, Purl, Yarn over, Knit 2 together, Knit 3 together, Slip slip knit, and Slip 1 knitwise.
Order early–This is a limited edition product and will be shipped in the order of purchase. Sales will end on the earlier of: when they are sold out, or on November 1 to ensure we can dye the yarn and have everyone receive their calendar by December 1. – Free shipping.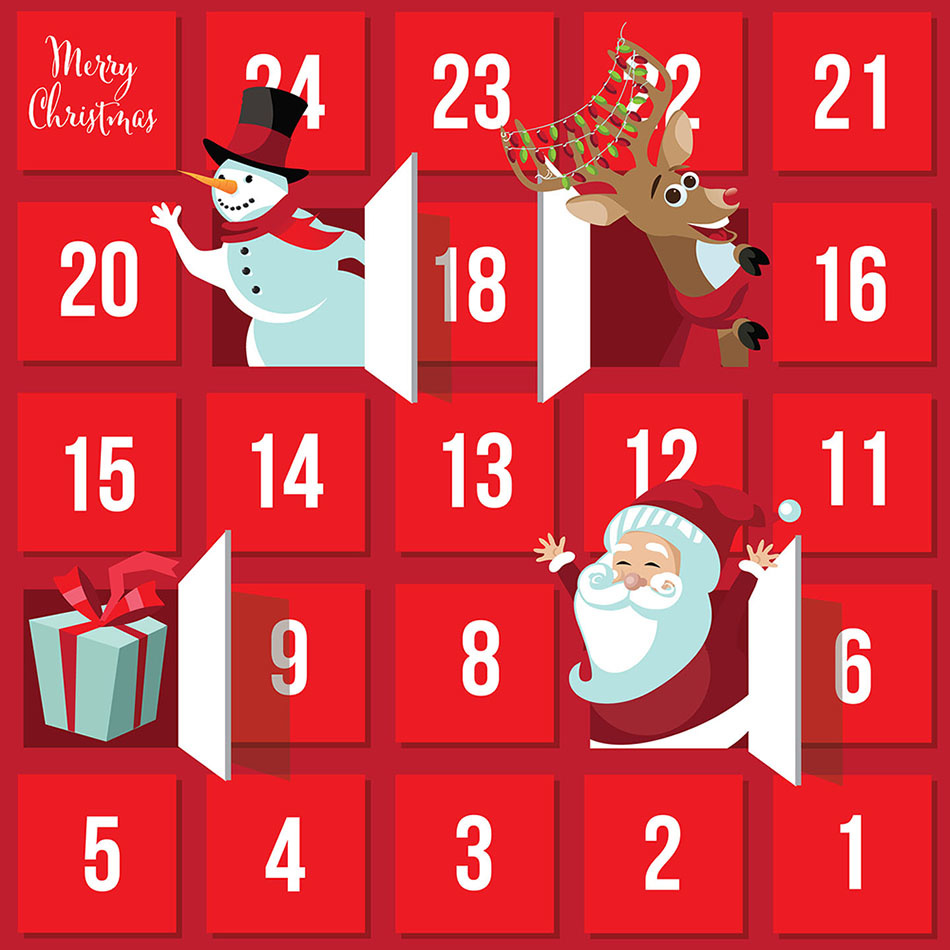 0
stars based on
0
reviews